Of course, with the IRS being the IRS, understanding which small businesses qualify for such incentives can be a bit confusing. For non-corporate holders of QSB stock, that is, venture capitalists, angel investors, small business owners, and entrepreneurs, to benefit from this change, you must first understand the definition of a "qualified small business stock". In an effort to keep this as simple as possible, to qualify as QSB stock under IRS Section 1202 a business is defined as:
• The stock must be in a domestic C corporation (not an S corporation or LLC, etc.), and it must be a C corporation during substantially all the time you hold the stock.
• The corporation may not have more than $50 million in assets as of the date the stock was issued and immediately after.
• Your stock must be acquired at its original issue (not from a secondary market).
• During substantially all the time you hold the stock, at least 80% of the value of the corporation's assets must be used in the active conduct of one or more qualified businesses.
In general, under current law, Section 1202 allows a non-corporate taxpayer to potentially exclude up to 100% of a substantial portion (or possibly all) of the gain realized from the sale or exchange of QSB stock held for more than five years.
There are, of course, other qualifiers which may have a bearing on this definition but, for our immediate purposes, these points should suffice. (Click here for a more detailed explanation: Investopedia.com)
Section 1045 Gains Rollover
The sale of a qualified small business stock can be an attractive part of a tax strategy because you can roll over proceeds from a sale into new QSBS while deferring your gain under section 1045. Taxpayers (other than corporations) can also defer the tax on sale of QSBS held for at least six months with an IRC § 1045 election if the stock is replaced within 60 days and all the sale proceeds are reinvested in new QSBS. The tax is due (or partially excluded under section 1202) when the replacement stock is finally sold.
"The section 1045 election is beneficial for business owners considering selling their company. The business owner can defer any taxable gains by using the sale proceeds to start a new business. Since the business owner controls the timing of the sale and reinvestment, it is more likely the rollover period will be met. Flexibility is a hallmark of QSBS in other ways, as well. For example, investors don't necessarily have to pay cash for QSBS. They can receive it for services to a company (section 1202). Retired executives and former entrepreneurs, for example, besides providing capital can provide guidance to the company. Investors can work for the company as a consultant or in management." (JournalOfAccountancy.com)
Although the small business investment incentives have been enacted by Congress on a temporary basis, there is still an opportunity for investors and business owners to make investments that could qualify for a full federal income tax exemption on a subsequent sale.
As always, since we are not accountants, you should check with a CPA or your tax professional for more information and advice.
BOOK A MEETING OR CALL WITH ME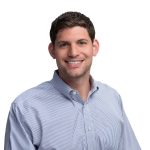 Best Regards,
Jared Toren
CEO & Founder
Proper Wealth Management's ("Proper") blog is not an offering for any investment. It represents only the opinions of Jared Toren and Proper . Any views expressed are provided for information purposes only and should not be construed in any way as an offer, an endorsement, or inducement to invest. Jared Toren is the CEO of Proper, a Texas based Registered Investment Advisor.   All material presented herein is believed to be reliable but we cannot attest to its accuracy. Opinions expressed in these reports may change without prior notice. Information contained herein is believed to be accurate, but cannot be guaranteed. This material is based on information that is considered to be reliable, but Proper and its related entities make this information available on an "as is" basis and make no warranties, express or implied regarding the accuracy or completeness of the information contained herein, for any particular purpose. Proper will not be liable to you or anyone else for any loss or injury resulting directly or indirectly from the use of the information contained in this newsletter caused in whole or in part by its negligence in compiling, interpreting, reporting or delivering the content in this newsletter.  Opinions represented are not intended as an offer or solicitation with respect to the purchase or sale of any security or financial instrument, nor is it advice or a recommendation to enter into any transaction. The material contained herein is subject to change without notice. Statements in this material should not be considered investment advice. Employees and/or clients of Proper may have a position in the securities mentioned. This publication has been prepared without taking into account your objectives, financial situation or needs. Before acting on this information, you should consider its appropriateness having regard to your objectives, financial situation or needs. Proper Wealth Management is not responsible for any errors or omissions or for results obtained from the use of this information. Nothing contained in this material is intended to constitute legal, tax, securities, financial or investment advice, nor an opinion regarding the appropriateness of any investment. The general information contained in this material should not be acted upon without obtaining specific legal, tax or investment advice from a licensed professional.
Every now and then Congress gets something right; or, at least, half-right. One can certainly argue that such is the case whenever they provide incentives to encourage taxpayers to invest in qualified small business stock companies. Which Businesses Qualify?