Monthly Recap
December saw a return to volatility following November's relative calm with the S&P 500 dropping just over 9%.  December's fast and furious drop has lead a lot of forecasters to believe 2019 is going to be a very rocky and volatile year.  To recap, here are just some of the noteworthy events and stories from December:
Huawei CFO was arrested in Canada at the behest of American authorities
The US became a net exporter of oil for the first time in 75 years
The US government shut down as a fight between the president and democrats over wall funding heated up
Cohen gets prison and said his duty was to hide Trump's dirty deeds
The FED raised it's benchmark rate by .25% to 2.50% but signaled they'll be data dependent and are not ignoring the falling markets. In a sign to the markets that the FED is truly independent, Powell said "Neither the pace nor the ultimate destination of any further rate increases is predetermined. We will adjust monetary policy as best we can to keep the expansion on track, the labor market strong, and inflation near 2 percent. We know that our policy decisions affect all American families and businesses, and will continue to make our decisions objectively and based solely on the best information and analysis."
My 2 Cents
As I have continued to say for some time, I believe we're in the late stages of a bull market that started following the last recession in 2009. I do expect volatility to be higher in 2019 than we've seen in past years. It's also possible that we won't see a recession this year although the risks of this has increased substantially. What most economists and Wall St forecasters saw as highly unlikely is now possible.
The economic expansion is now 115 months old, the second longest in history. In comparison, the longest expansion lasted 120 months (1991-2001), the expansion post the great Tech bubble lasted 80 months, and the average for more than 100 years is 40 months.  All expansion cycles end with a recession.  This one is aged and odds favor a 2019/2020 recession. 
Recessions reset the system.  Weak companies default, pricing power for the strong is corrected, and a new expansion cycle begins. Zero interest rate policy has enabled record high debt.  Excessive leverage is the telltale sign.
While the stock market is more favorably valued today than in January of 2018 due to margin expansion and a drop in the S&P, markets don't tend to sit at their long term average for long. Cycles typically start with markets being undervalued then move towards fair value, then overvalued and sometimes extremely overvalued. They're driven by virtuous circles, confirmation bias and optimism. This same phenomenon is what then causes markets to fall from highly overvalued to fairly valued to undervalued. This is what's referred as the vicious circle and is caused by the exact opposite of what causes bull markets, pessimism. These are often referred to as feedback loops which can be positive or negative.
Another interesting development I've witnessed recently is the yield curve doing "odd" things. For instance, on 12/31, here is the yield curve.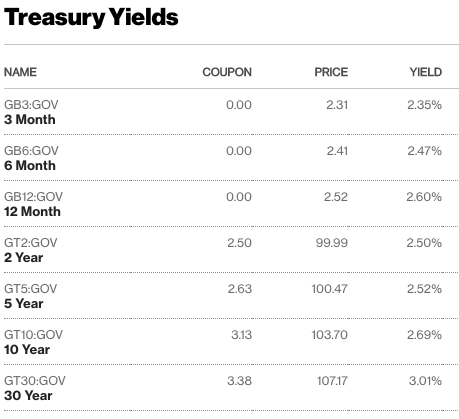 While the FED funds rate is 2.50%, the 3 month T-Bill is 2.35%. Furthermore, the 12 month T-Bill yield is 2.60%, which is higher than the 2 year, 5 year and even the 9 year (not shown). In fact, the yield curve almost inverts all the way out to 10 years. If you plotted the FED Funds rate at the beginning at 2.5%, it inverts the first part of the curve as well.
Ultimately, inverted yield curves typically forebodes recessions in the near future. Anyone who says this time is different and that an inverted curve doesn't indicate something awry is guilty of not being objective.
As I tend to end each 2 cents lately, be careful and wary. While markets are down, they're not down all that much when compared to recessions. And this next recession could be very bad as global central banks pumped up markets and injected capital and are now trying to wind that down just when growth is slowing/about to slow (country dependent).
Charts & Commentary
(In no particular order)
I shared with clients and a few close contacts a great research report by James Montier with GMO titled, The late cycle lament. It's worth reading, however if you find yourself short on time, here are some highlights:
25-30% of companies in the Russell 3000 are actually losing money

the # of stocks in the Russell 3000 trading at 10x sales is approaching dot com levels

corporations have swapped massive amounts of debt for equity via corporate buybacks
productivity growth is reasonable in some sectors and totally absent in others
analysts growth expectations are nearing levels last seen since 2000
GDP growth in this expansion since the last recession is the worst on record
price to earning ratios are incredibly high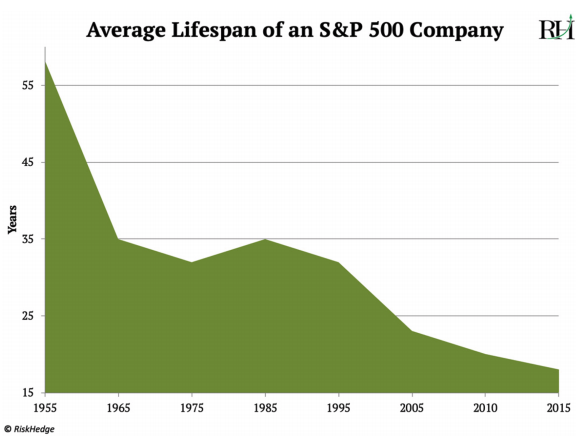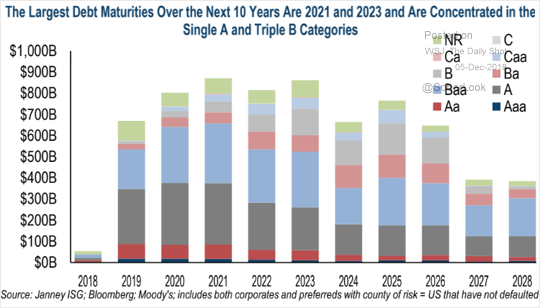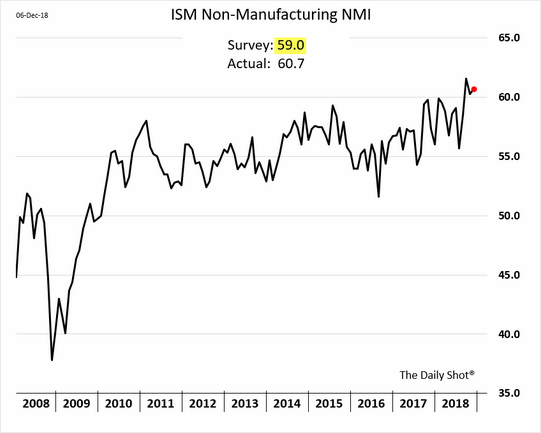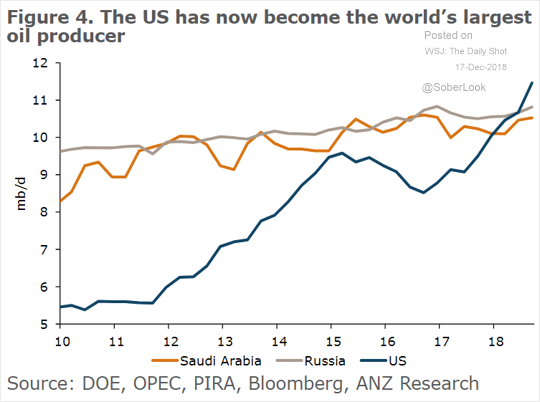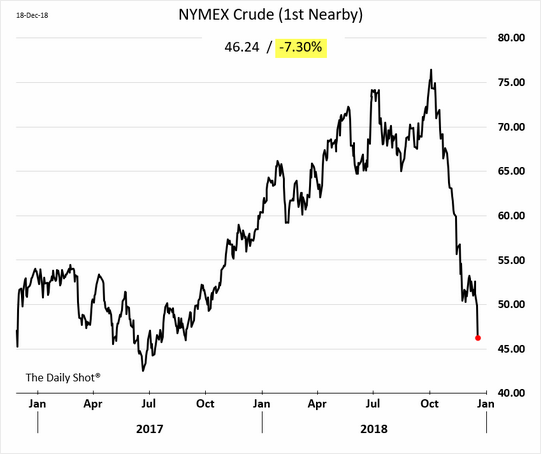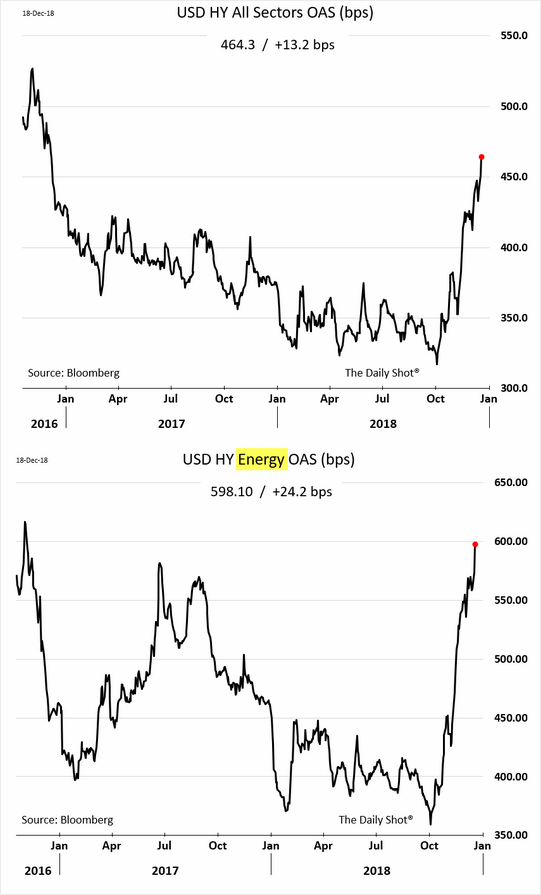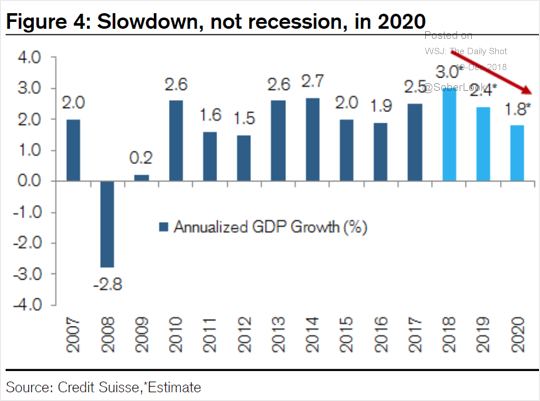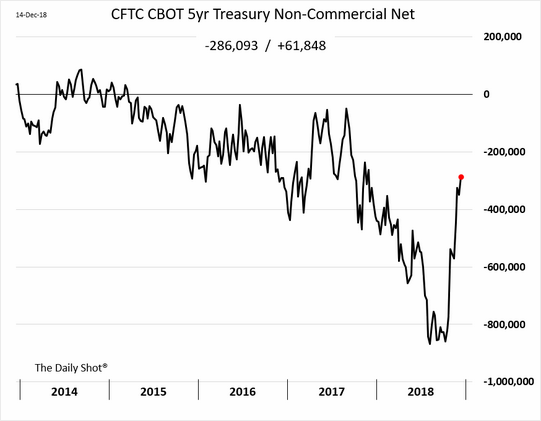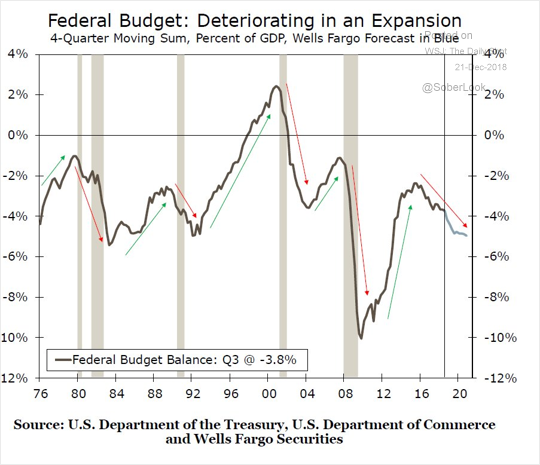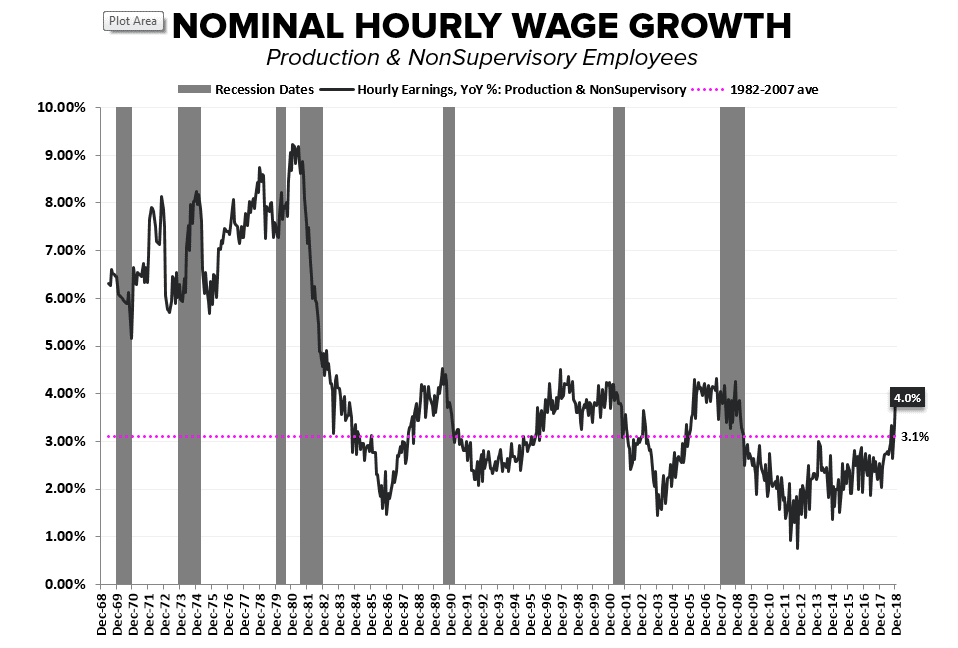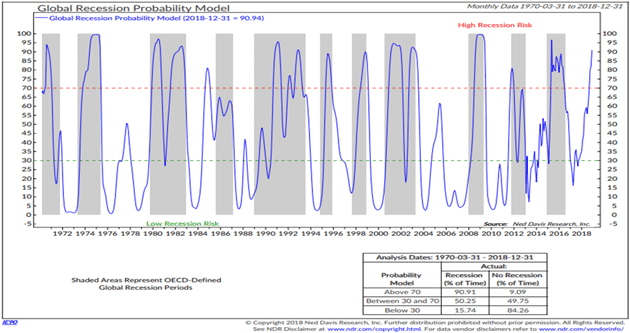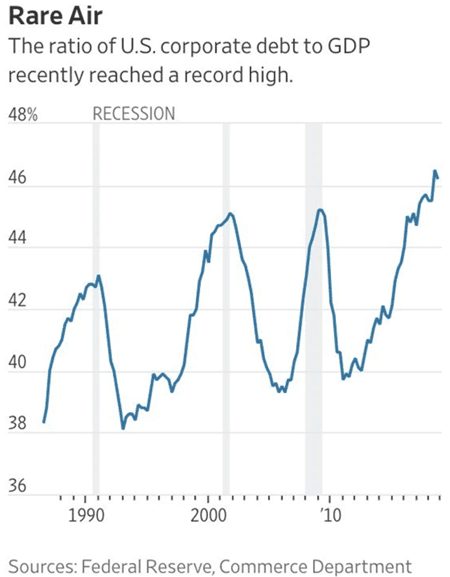 I hope you enjoyed this months financial markets update. If you have any questions please contact us directly. If you're interested in a topic that you'd like us to address, please email us so we can include them in future updates.
If you're interested in starting a dialogue and learning how we can help, please click the link below to book a call or meeting with us.
Best Regards,
Jared Toren
CEO & Founder
Sources: Edges & Odds, WSJ Daily Shot, 361 Capital
Proper Wealth Management's ("Proper") blog is not an offering for any investment. It represents only the opinions of Jared Toren and Proper . Any views expressed are provided for information purposes only and should not be construed in any way as an offer, an endorsement, or inducement to invest. Jared Toren is the CEO of Proper, a Texas based Registered Investment Advisor. All material presented herein is believed to be reliable but we cannot attest to its accuracy. Opinions expressed in these reports may change without prior notice. Information contained herein is believed to be accurate, but cannot be guaranteed. This material is based on information that is considered to be reliable, but Proper and its related entities make this information available on an "as is" basis and make no warranties, express or implied regarding the accuracy or completeness of the information contained herein, for any particular purpose. Proper will not be liable to you or anyone else for any loss or injury resulting directly or indirectly from the use of the information contained in this newsletter caused in whole or in part by its negligence in compiling, interpreting, reporting or delivering the content in this newsletter. Opinions represented are not intended as an offer or solicitation with respect to the purchase or sale of any security or financial instrument, nor is it advice or a recommendation to enter into any transaction. The material contained herein is subject to change without notice. Statements in this material should not be considered investment advice. Employees and/or clients of Proper may have a position in the securities mentioned. This publication has been prepared without taking into account your objectives, financial situation or needs. Before acting on this information, you should consider its appropriateness having regard to your objectives, financial situation or needs. Proper Wealth Management is not responsible for any errors or omissions or for results obtained from the use of this information. Nothing contained in this material is intended to constitute legal, tax, securities, financial or investment advice, nor an opinion regarding the appropriateness of any investment. The general information contained in this material should not be acted upon without obtaining specific legal, tax or investment advice from a licensed professional.
Jared Toren is CEO and Founder at Proper Wealth Management. Proper was born out of frustration with the inherent conflicts of interest at big brokerage firms influencing advisors to sell products that were not suitable for clients but profitable to the firm along with a consistently mixed message of who's interest was supposed to be put first; the clients', the firms', shareholders or advisors. At Proper, our clients interests come first. We are compensated the same regardless of which investments we utilize so there's no incentive for us to sell high commission products. Since we focus on a small number of clients, we are able to truly tailor our advice to each person's unique circumstances.