A company's culture is so important and not be overstated.  Every single company that I know who's "successful" had a great company culture.  And it wasn't by accident.  The founders I know and work with were aware of their company's culture and did everything they could to shape it and guide it in the right direction.  It rarely happens without effort, energy and a plan (much like success).  Most people can think of jobs they've had where culture was poor if it existed at all.  A good culture is typically obvious the second you walk in the door and can be felt by the energy of employees and environment.  So where do you start if you've never designed culture from the ground up?  There are several ways to go about building culture at your company.  First, read as many books about culture as you can.  The best ones IMO are written by the founders of company's you'd like to emulate (like Zappos).  Next, interview and meet with as many entrepreneurs as you can who's company's were known for building a great culture.  Hear from them about what worked and didn't work as they grew.  If you don't get a hold of culture early on, it will run away from you and can be very difficult (as I've been told) to wrangle it and turn things in a different direction.  You'll need to find what works for your company since what worked for another might not be a fit.  It's important to test (just like you'd A/B test marketing campaigns) to see what's working.  What gets measured gets managed and having a process to measure culture and obtain feedback is also important.  There are company's that can help measure and drive culture such as Workify.
Some of the tools for culture building below are books and some are blogs.  You most likely won't read them all, but take a look and see what calls out to you.  Happy culture building!!!
If you're interested in a topic that you'd like us to address, please email us so we can include them in future updates.
If you're interested in starting a dialogue and learning how we can help, please click the link below to book a call or meeting with us.
BOOK A MEETING OR CALL WITH ME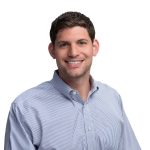 Best Regards,
Jared Toren
CEO & Founder
Proper Wealth Management's ("Proper") blog is not an offering for any investment. It represents only the opinions of Jared Toren and Proper . Any views expressed are provided for information purposes only and should not be construed in any way as an offer, an endorsement, or inducement to invest. Jared Toren is the CEO of Proper, a Texas based Registered Investment Advisor.   All material presented herein is believed to be reliable but we cannot attest to its accuracy. Opinions expressed in these reports may change without prior notice. Information contained herein is believed to be accurate, but cannot be guaranteed. This material is based on information that is considered to be reliable, but Proper and its related entities make this information available on an "as is" basis and make no warranties, express or implied regarding the accuracy or completeness of the information contained herein, for any particular purpose. Proper will not be liable to you or anyone else for any loss or injury resulting directly or indirectly from the use of the information contained in this newsletter caused in whole or in part by its negligence in compiling, interpreting, reporting or delivering the content in this newsletter.  Opinions represented are not intended as an offer or solicitation with respect to the purchase or sale of any security or financial instrument, nor is it advice or a recommendation to enter into any transaction. The material contained herein is subject to change without notice. Statements in this material should not be considered investment advice. Employees and/or clients of Proper may have a position in the securities mentioned. This publication has been prepared without taking into account your objectives, financial situation or needs. Before acting on this information, you should consider its appropriateness having regard to your objectives, financial situation or needs. Proper Wealth Management is not responsible for any errors or omissions or for results obtained from the use of this information. Nothing contained in this material is intended to constitute legal, tax, securities, financial or investment advice, nor an opinion regarding the appropriateness of any investment. The general information contained in this material should not be acted upon without obtaining specific legal, tax or investment advice from a licensed professional.
Jared Toren is CEO and Founder at Proper Wealth Management. Proper was born out of frustration with the inherent conflicts of interest at big brokerage firms influencing advisors to sell products that were not suitable for clients but profitable to the firm along with a consistently mixed message of who's interest was supposed to be put first; the clients', the firms', shareholders or advisors.
At Proper, our clients interests come first. We are compensated the same regardless of which investments we utilize so there's no incentive for us to sell high commission products. Since we focus on a small number of clients, we are able to truly tailor our advice to each person's unique circumstances.