In today's world, there's been a big push towards passive investments and away from active management.  I've discussed in a previous post, Perhaps The Biggest Bubble Ever?, how much money has flowed into passive investments and the potential repercussions.  Whether you use a human advisor or a digital advisor, investment allocations appear to be converging and are incredibly similar.  They tend to use modern portfolio theory (MPT) which was developed in 1952 by Henry Markowitz.  In reality, there's not a lot modern about it.  I believe there's a better way to engineer investment allocations in today's environment, but lets first start by exploring the basics and assumptions of MPT.
What is 'Modern Portfolio Theory – MPT'?
Modern portfolio theory (MPT) is a theory on how risk-averse investors can construct portfolios to optimize or maximize expected return based on a given level of market risk, emphasizing that risk is an inherent part of higher reward. According to the theory, it's possible to construct an "efficient frontier" of optimal portfolios offering the maximum possible expected return for a given level of risk. This theory was pioneered by Harry Markowitz in his paper "Portfolio Selection," published in 1952 by the Journal of Finance.
Source: http://www.investopedia.com/terms/m/modernportfoliotheory.asp
Assumptions of MPT
• Asset returns are normally distributed random variables.
• Investors attempt to maximize economic market returns.
• Investors are rational and avoid risk when possible.
• Investors all have access to the same sources of information for investment decisions.
• Investors share similar views on expected returns.
• Taxes and brokerage commissions are not considered.
• Investors are not large enough players in the market to influence the price.
• Investors have unlimited access to borrow (and lend) money at the risk free rate.
In creating models, Markowitz needed to make certain assumptions about markets, but how many of these assumptions make sense?  One particularly snobby and snarky individual insisted that if I knew chaos theory better, these assumptions  would make more sense.  I politely disagree.
Source: http://education.howthemarketworks.com/glossary/modern-portfolio-theory-mpt/
Diversification
A key component of MPT is diversifying investments or having investments with varying (and preferably) low correlations with one another.  A correlation of 1 would mean the two investments have a 100% correlation and move in tandem while a correlation of -1 would be the antithesis.  If all the asset pairs have correlations of 0—they are perfectly uncorrelated.  Correlations don't measure magnitude and 2 investments can have a high correlation with varying betas.  To avoid going down a rabbit hole, we'll leave this concept and move on.
If you recall the financial crisis, almost all asset classes went down in tandem (except US treasury bonds and gold) in 2008.  There's a variety of reasons why this happened, but let's focus on correlations.  Correlations in the stock market in the US and globally increased dramatically and I'd argue the preponderance of easily traded ETF's made it even easier to sell.  Since 2008, the number of ETF's has exploded and there are an incredible amount of ETF's that seemingly trade anything (except Bitcoin, for now).  The ability to click a button and sell is way too easy which is why in times of stress, correlations increase.  The MPT assumption of investors being rationale is somewhat laughable during a crisis.
I believe the purpose of MPT is to increase returns and reduce risk by diversifying amongst  uncorrelated investments.  If international and US stocks are now more correlated than in the past, owning both doesn't provide the same level of diversification it once did.  So how do you find uncorrelated investments?
Asset Allocation in Today's Era
In today's era, I believe diversifying by strategy type as well as asset class type is critical.  That means investing in passive and active strategies, trend following approaches, alternative investments, startups, real estate, etc.  Our main stock approach for clients is a trend following program I created that provides a risk managed approach to owning stocks.  This strategy ends up looking very different than the S&P during past financial crises like 2000 and 2008.
Alternative investments has been increasing in weighting in client portfolios this year and I expect this trend to continue.  These strategies have very low correlation with the stock market and with each other and range from construction loans, middle market lending, global macro hedge funds, private equity, long/short credit and so on.  Individuals appear to be adopting alternative investments in greater amounts and are attempting to follow the endowment model.  If you look at investment allocations for endowments, they tend to have alternative investment allocations of over 30%.  These alternative investments tend to have higher minimums (the best of breed managers can have $10 million minimums), but we're able to access them via our relationships for relatively low minimums (in most cases).  Furthermore, no 2 clients of mine have the same allocation.  Since I take the time to understand my client's needs, risk tolerance and goals, I can structure their portfolio in ways most other firms can't or don't.
If you're interested in starting a dialogue and learning how I can help, please click the link below to book a call or meeting.
BOOK A MEETING OR CALL WITH ME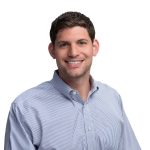 Best Regards,
Jared Toren
CEO & Founder
Proper Wealth Management's ("Proper") blog is not an offering for any investment. It represents only the opinions of Jared Toren and Proper . Any views expressed are provided for information purposes only and should not be construed in any way as an offer, an endorsement, or inducement to invest. Jared Toren is the CEO of Proper, a Texas based Registered Investment Advisor.   All material presented herein is believed to be reliable but we cannot attest to its accuracy. Opinions expressed in these reports may change without prior notice. Information contained herein is believed to be accurate, but cannot be guaranteed. This material is based on information that is considered to be reliable, but Proper and its related entities make this information available on an "as is" basis and make no warranties, express or implied regarding the accuracy or completeness of the information contained herein, for any particular purpose. Proper will not be liable to you or anyone else for any loss or injury resulting directly or indirectly from the use of the information contained in this newsletter caused in whole or in part by its negligence in compiling, interpreting, reporting or delivering the content in this newsletter.  Opinions represented are not intended as an offer or solicitation with respect to the purchase or sale of any security or financial instrument, nor is it advice or a recommendation to enter into any transaction. The material contained herein is subject to change without notice. Statements in this material should not be considered investment advice. Employees and/or clients of Proper may have a position in the securities mentioned. This publication has been prepared without taking into account your objectives, financial situation or needs. Before acting on this information, you should consider its appropriateness having regard to your objectives, financial situation or needs. Proper Wealth Management is not responsible for any errors or omissions or for results obtained from the use of this information. Nothing contained in this material is intended to constitute legal, tax, securities, financial or investment advice, nor an opinion regarding the appropriateness of any investment. The general information contained in this material should not be acted upon without obtaining specific legal, tax or investment advice from a licensed professional.
Jared Toren is CEO and Founder at Proper Wealth Management. Proper was born out of frustration with the inherent conflicts of interest at big brokerage firms influencing advisors to sell products that were not suitable for clients but profitable to the firm along with a consistently mixed message of who's interest was supposed to be put first; the clients', the firms', shareholders or advisors.
At Proper, our clients interests come first. We are compensated the same regardless of which investments we utilize so there's no incentive for us to sell high commission products. Since we focus on a small number of clients, we are able to truly tailor our advice to each person's unique circumstances.