Monthly Recap
January 2019 came and went with much less volatility and fervor than we saw in December. Most equity markets saw meaningfully positive gains as the markets recovered from a treacherous Q4. To recap, here are just some of the noteworthy events and stories from January:
The Fed left interest rates unchanged and signaled some potential policy adjustments (more on that below)
Theresa May's Brexit vote failed spectacularly, however, she did survive her confidence vote. Lots of unanswered questions regarding their path forward and the Bank of England seems worried about the effects on the overall economy.
Home sales sank 6.4% in December to their weakest level since 2015, ending a difficult year at a new low and offering fresh evidence that the housing market could be in for a bumpy ride in 2019.
Wilbur Ross was quoted as saying the US and China are "miles and miles" away from resolving the trade war.
The government shutdown was temporarily ended for 3 weeks. In recent days though, we are seeing signs that Trump is ready and willing to go to the mattresses on getting a border wall funded.
California utility company PG&E files for bankruptcy as potential damages for the wildfire damage grows.
Unemployment in the US added 312,000 new jobs as a strong labor market continues. The unemployment rate did increase to 3.9% as labor participation rises.
Trump ally Roger Stone was charged in the Mueller probe. More details likely to come out in the coming weeks/months.
The IMF cut its forecasts for world economic growth in 2019 to 3.5%, down from 3.7% forecast in October and 3.9% expected in July. In its earlier predictions, the IMF had characterized growth as "plateauing" but now has conceded that the "global expansion has weakened."
My 2 Cents
When the Fed met in January, they held rates steady but their tone changed a lot. It seemed in Q4 that Fed didn't care about the markets falling, wasn't worried by it or didn't feel it was their job to infuse the markets with dovish talk. 6 weeks later and while not a lot has changed, rhetoric certainly has. Yes, things look slightly worse in some instances, but not so much so to cause a phase shift in my opinion. Chairman Powell is new to the post and think he realized that by not sounding friendlier and more supportive (ie. The Powell Put), the markets could create a self fulfilling prophecy.
The Fed The Federal Reserve's monetary tightening cycle may already be over. Growth is slowing globally and while the US has been resilient, the data is continuing to weaken combined with a lot of political uncertainty due to the shutdown. Besides raising rates, the Fed was also selling $50B of securities per month to wind down their balance. The combination of these 2 activities result in more tightening than usual, all while I believe we're late stage in the business cycle. Very recently, the Fed telegraphed that it's no longer committed to reducing balance sheet each month and are going to be flexible with the sales, which is what they should have done.
The markets like it when the Fed has their backs and because of a shift in statements by the Fed, we've seen the markets buoyed during the month.
Here are some recent statements by the FOMC and Powell:
The Federal Open Market Committee "will be patient as it determines what future adjustments to the target range for the federal funds rate may be appropriate"
the Fed said it's "prepared to adjust any of the details for completing balance sheet normalization in light of economic and financial developments."
"At such times, common-sense risk management suggests patiently awaiting greater clarity, an approach that has served policy makers well in the past."
Asked if the Fed still had a bias toward hiking rates, Powell said, "I would want to see a need for further rate increases, and for me, a big part of that would be inflation. It wouldn't be the only thing, but it would certainly be important."
I think the Fed should go back to the Greenspan days of being obscure and not spoon feeding the markets. By committing to selling a certain amount of securities each month and telegraphing every interest rate move well ahead of time backs them into a corner that's hard to extricate. Instead of a planned amount of sales each month, a better path would have been to sell as much as they could at favorable prices when the markets were supportive and to pull back sales when conditions worsened. Interest rates increases/decreases should be tied to data and only to data. Seems obvious to me. We shall see what the next meeting brings…
Charts & Commentary
(In no particular order)
Before we get into the charts, here's an excerpt from an interview in Barron's with Jeffrey Gundlach:

"The biggest risk is the corporate bond market. U.S. junk-bond issuance has been prolific, and the quality has been poor. Many issues have been floated with no covenants [legal agreements regarding issuer behavior]. The investment-grade corporate-bond market has also grown massive; it is much larger than it was going into the prior credit crisis. A Morgan Stanley research report suggests that, based on leverage ratios alone, 45% of investment-grade corporate bonds would be rated junk right now. The report further suggests that around 60% of corporate bonds currently rated BBB would be rated junk by the same leverage-ratio metric. That's around $1 trillion of par value, or about 150% of the junk-bond market's value.


There are problems with debt broadly. I keep hearing the president say that this is the strongest economy ever, which isn't true. There was a bump up in second- and third-quarter gross domestic product, but the growth is debt-based. We have floated incremental debt when we should be doing the opposite if the economy is so strong. In fiscal 2018, we increased the national debt by $1.27 trillion. The deficit officially was nearly $800 billion. The difference is phony IOUs from the Social Security system and expenditures on purportedly one-off military operations and natural-disaster relief. U.S. GDP is $20.66 trillion, so a $1.3 trillion increase in the national debt is 6% of GDP.

In addition, the Federal Reserve has engaged in quantitative tightening, or shrinking its balance sheet, to the tune of $50 billion per month. We are talking about the creation of an ocean of debt, while the Fed has raised rates nine times in the current cycle, in addition to quantitative tightening, which, according to some studies, equates to about two more rate hikes. The Fed wants to raise rates two more times this year, based on its dot plot [individual rate projections by the members of its policy-setting committee]. This is a problem for the stock market. U.S. manufacturing data has deteriorated. Mortgage applications are near an 18-year low."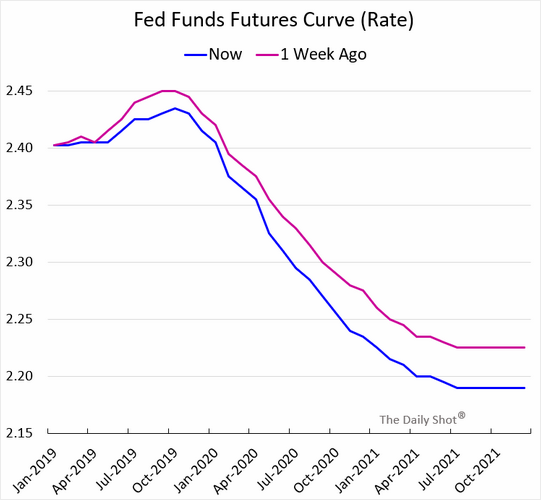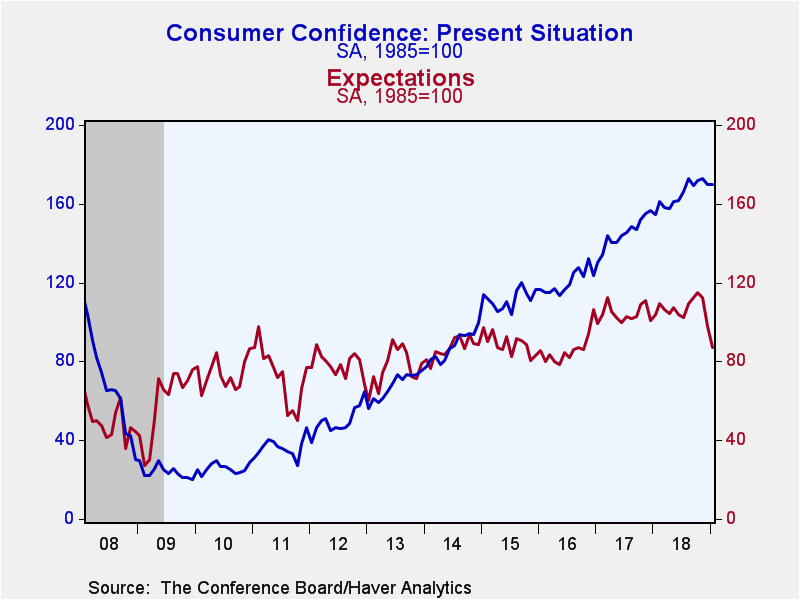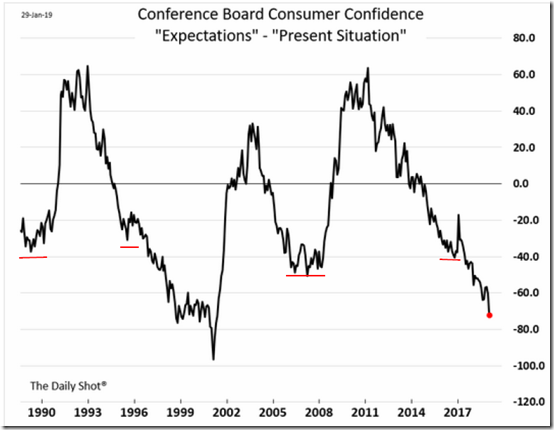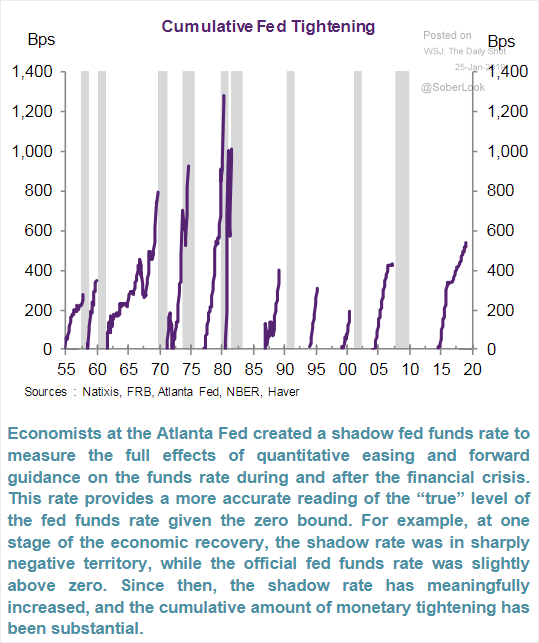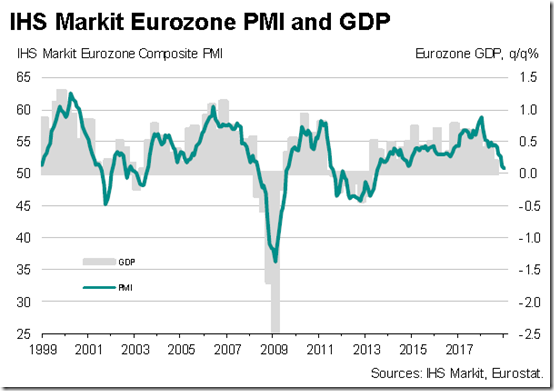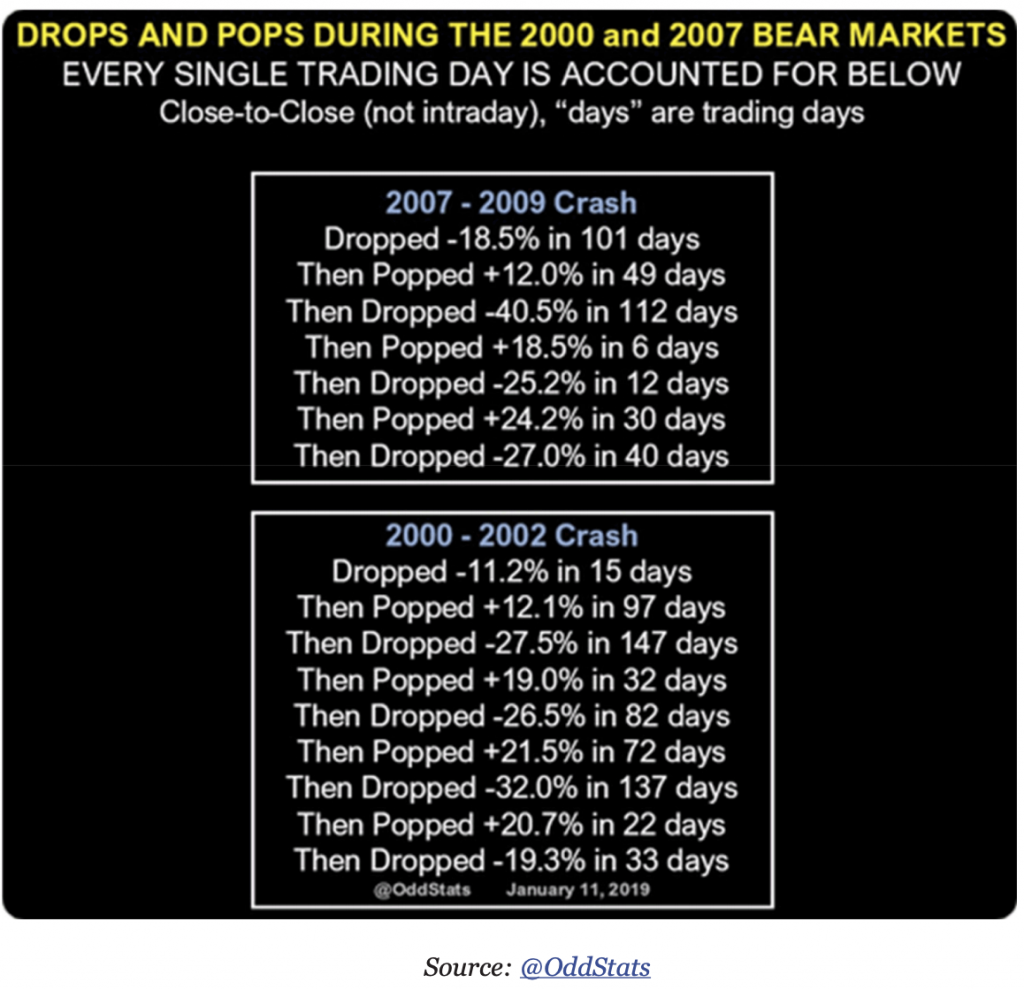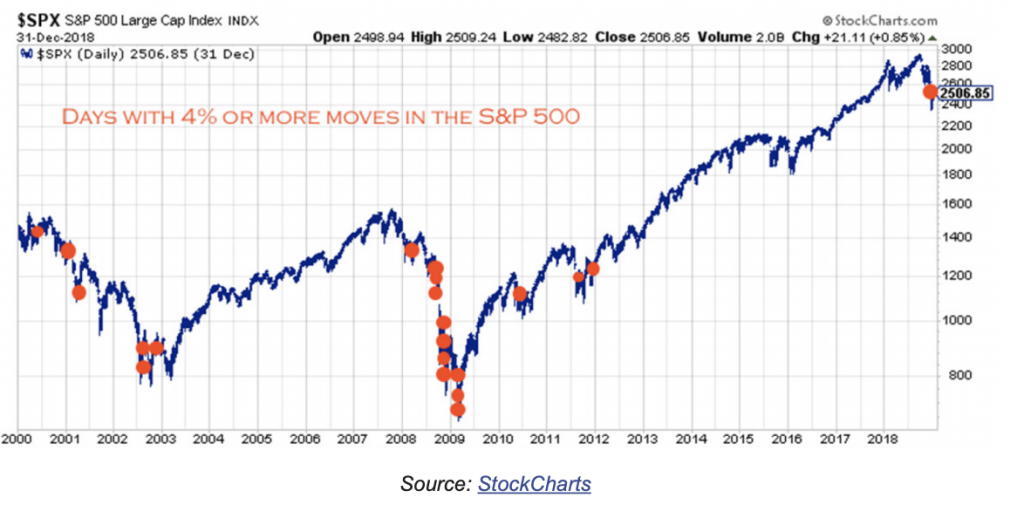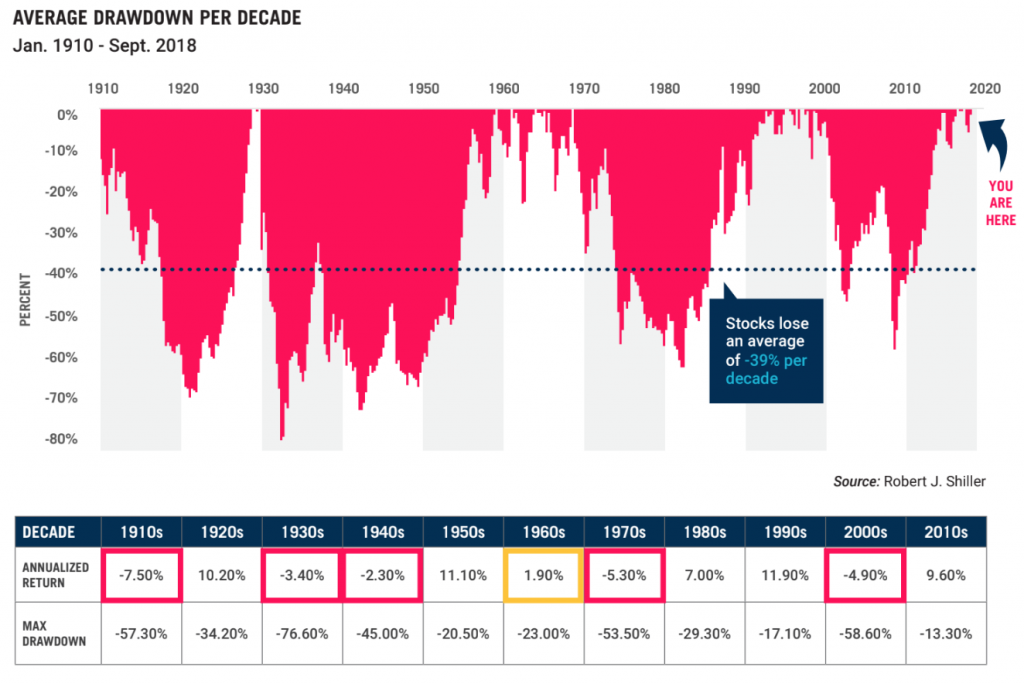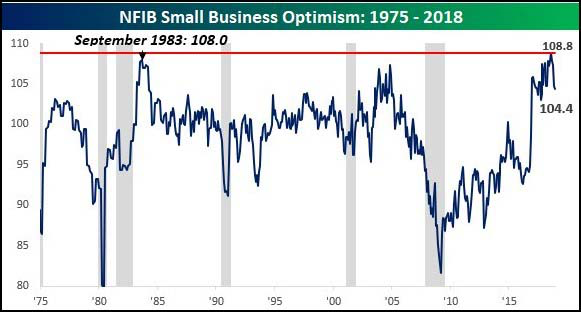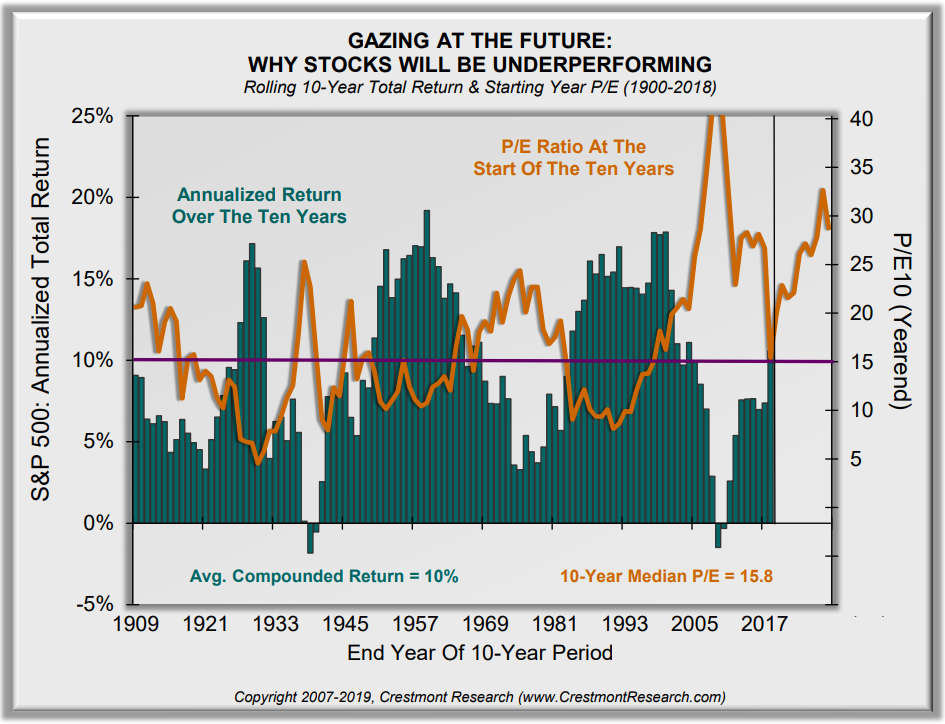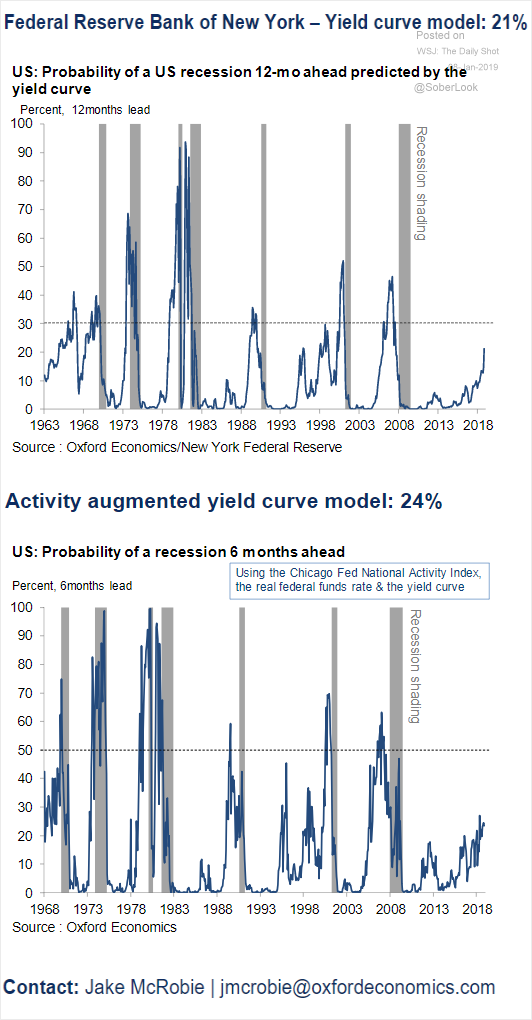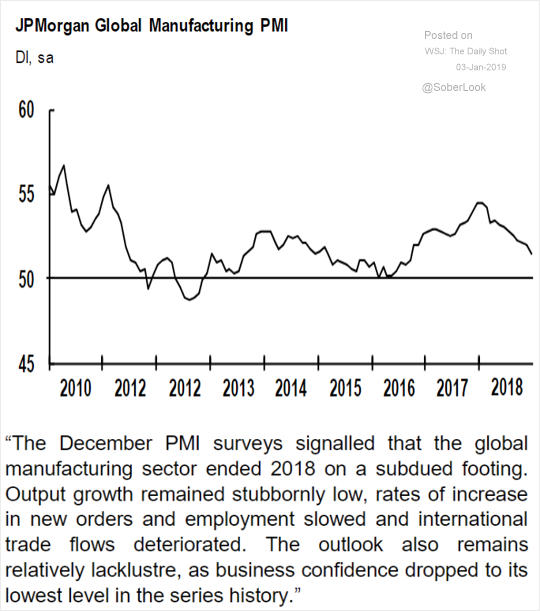 Here are a series of charts on 10 year government bonds from around the world. As you can see, rates have been falling in response to slowing global growth and inflation.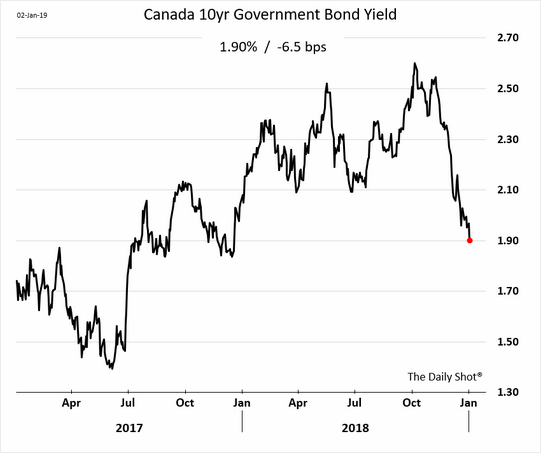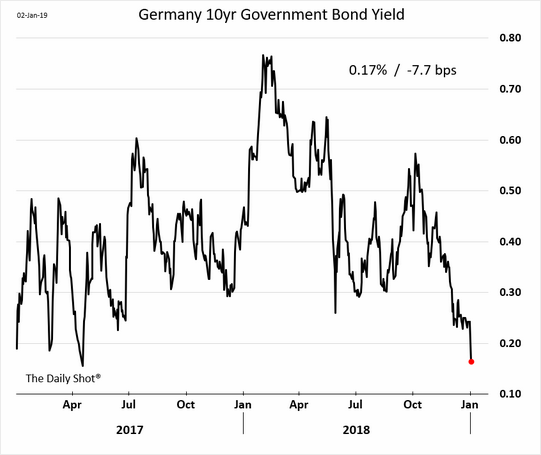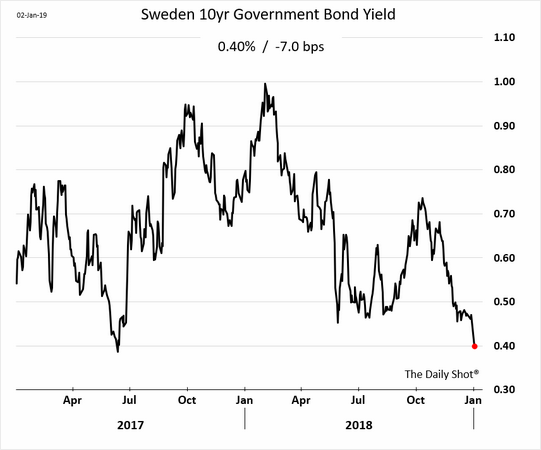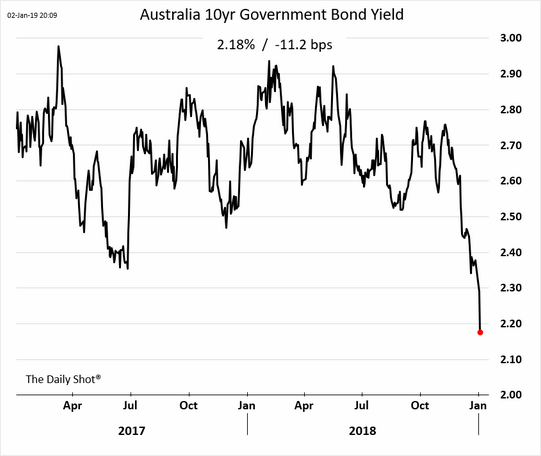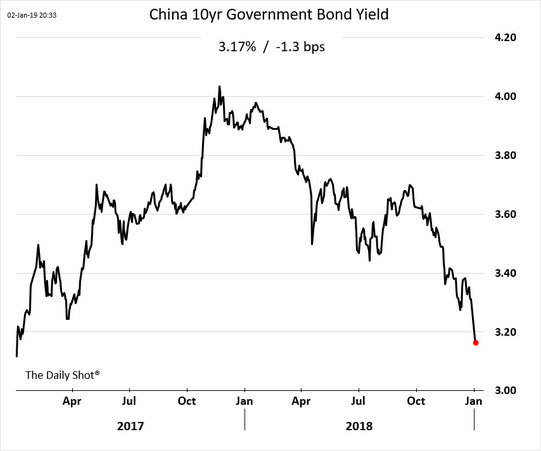 I hope you enjoyed this months financial markets update. If you have any questions please contact us directly. If you're interested in a topic that you'd like us to address, please email us so we can include them in future updates.
If you're interested in starting a dialogue and learning how we can help, please click the link below to book a call or meeting with us.
Best Regards,
Jared Toren
CEO & Founder
Sources: Edges & Odds, WSJ Daily Shot, 361 Capital
Proper Wealth Management's ("Proper") blog is not an offering for any investment. It represents only the opinions of Jared Toren and Proper . Any views expressed are provided for information purposes only and should not be construed in any way as an offer, an endorsement, or inducement to invest. Jared Toren is the CEO of Proper, a Texas based Registered Investment Advisor. All material presented herein is believed to be reliable but we cannot attest to its accuracy. Opinions expressed in these reports may change without prior notice. Information contained herein is believed to be accurate, but cannot be guaranteed. This material is based on information that is considered to be reliable, but Proper and its related entities make this information available on an "as is" basis and make no warranties, express or implied regarding the accuracy or completeness of the information contained herein, for any particular purpose. Proper will not be liable to you or anyone else for any loss or injury resulting directly or indirectly from the use of the information contained in this newsletter caused in whole or in part by its negligence in compiling, interpreting, reporting or delivering the content in this newsletter. Opinions represented are not intended as an offer or solicitation with respect to the purchase or sale of any security or financial instrument, nor is it advice or a recommendation to enter into any transaction. The material contained herein is subject to change without notice. Statements in this material should not be considered investment advice. Employees and/or clients of Proper may have a position in the securities mentioned. This publication has been prepared without taking into account your objectives, financial situation or needs. Before acting on this information, you should consider its appropriateness having regard to your objectives, financial situation or needs. Proper Wealth Management is not responsible for any errors or omissions or for results obtained from the use of this information. Nothing contained in this material is intended to constitute legal, tax, securities, financial or investment advice, nor an opinion regarding the appropriateness of any investment. The general information contained in this material should not be acted upon without obtaining specific legal, tax or investment advice from a licensed professional.
Jared Toren is CEO and Founder at Proper Wealth Management. Proper was born out of frustration with the inherent conflicts of interest at big brokerage firms influencing advisors to sell products that were not suitable for clients but profitable to the firm along with a consistently mixed message of who's interest was supposed to be put first; the clients', the firms', shareholders or advisors. At Proper, our clients interests come first. We are compensated the same regardless of which investments we utilize so there's no incentive for us to sell high commission products. Since we focus on a small number of clients, we are able to truly tailor our advice to each person's unique circumstances.