Monthly Recap
July was a choppy month with a lot of headlines and somehow the stock market managed to be positive on the month. At the time of my writing however, the markets have had a rough start to August. But as we've seen in the past downturns, they tend to be short lived. To recap, here are some of the noteworthy events and stories from July:
The US economic expansion hit 121 months and is now officially the longest in history!
The Federal Reserve lowered interest rates by .25% to the 2-2.25% range. The market was pricing in 3 interest rate cuts this year and may have been disappointed in Powell's perspective that this is just a mid-cycle mini-easing. Financial markets were whipsawed during his press conference as Powell struggled to define the rate path ahead.
As a result of the Fed's decision to lower rates, interest rates fell further and the inversion of the 10 year and 3 month T Bond/T-Bill is increasing. This has been a harbinger of future recessions although we're hearing a little bit of "this time is different".
US growth in Q2 slowed to 2.1% as the trade war weighs on businesses. With trade tensions continue to rise, we could see growth expectations decrease even further.
The trade war has re-escalated as Trump announced new tariffs (10% on $300B of goods). The markets did not like the uncertainty that this brings. And as of the time of my writing this, China has retaliated by weakening the Yuan and halting US crop imports (more to come in next month's update).
US jobs increased by 224,000 which dilutes the chances we could see additional rate hikes this year. The wild card in this is the market's reactions to a heightening trade war with China. The market has already forced Powell's hand and a stock market downturn could make cuts likelier.
Boris Johnson is now Prime Minister of Britain. All attention is now on Brexit for him and ensuring a smooth transition.
Financier Jeffrey Epstein became front and center as stories of his disgusting offenses and how he accumulated his wealth were published in detail.
U.S. officials approved a record $5 billion privacy settlement with Facebook to resolve the Cambridge Analytica data scandal prompting an immediate outcry from lawmakers and privacy advocates who said it didn't go far enough.
Iran's Revolutionary Guard seized a foreign tanker amid rising tensions in the region.
U.S. trade officials are launching a probe of France's planned tax on digital services, kicking off a spat with Paris as well as a global fight over how to tax the growing internet economy. The French proposal will apply a 3% tax on revenue that big tech companies reap in France.
Nissan warned that first-quarter profit tumbled around 90% percent, a day before it is expected to announce more than 10,000 job cuts as the crisis deepens at Japan's second-largest automaker.
My 2 Cents
The S&P 500 is up over 20% so far this year. But just four stocks—Microsoft (MSFT), Apple (AAPL), Amazon (AMZN), and Facebook (FB)—are responsible for 19% of those gains. That's an unusual large return concentrated in such a small # of stocks and unless you're good at darts, you likely had more than these 4 companies in your portfolio. Diversification (imho) is the best path to stable returns.
Charts & Commentary
(In no particular order)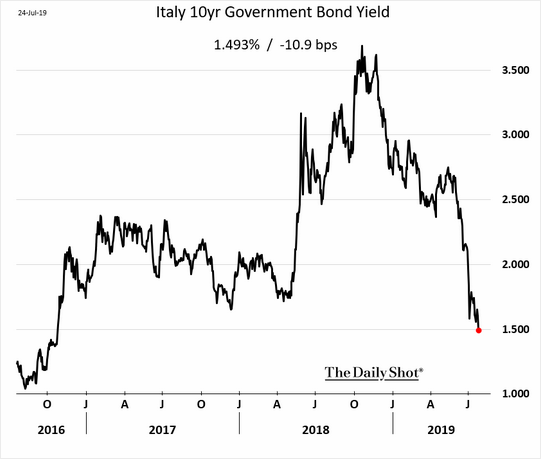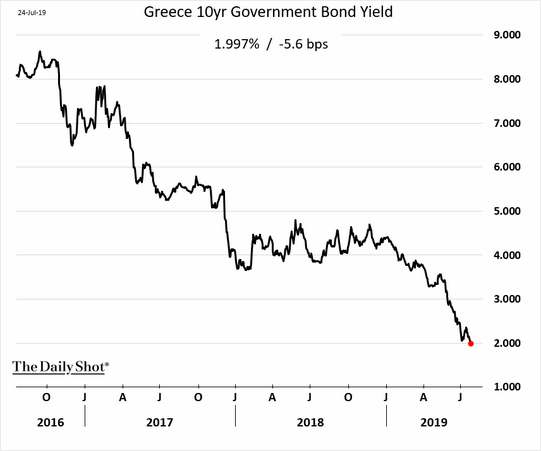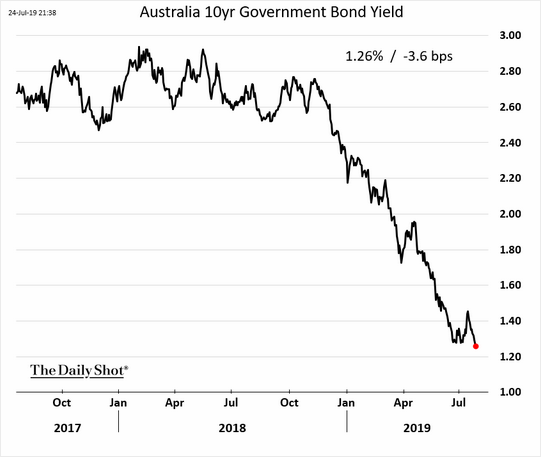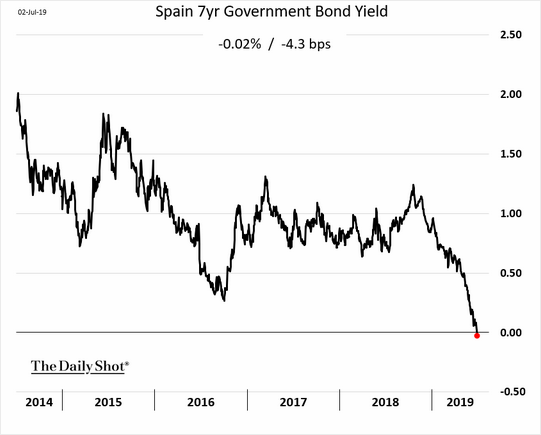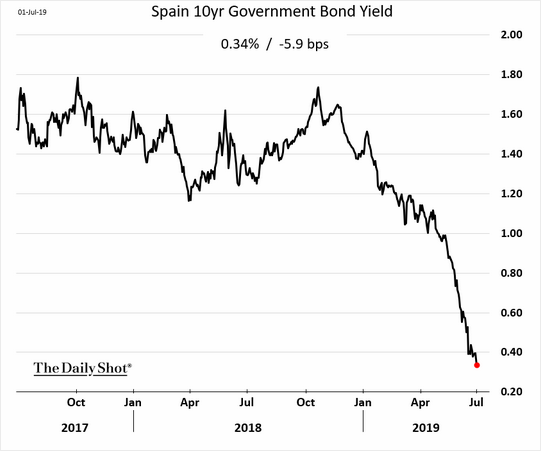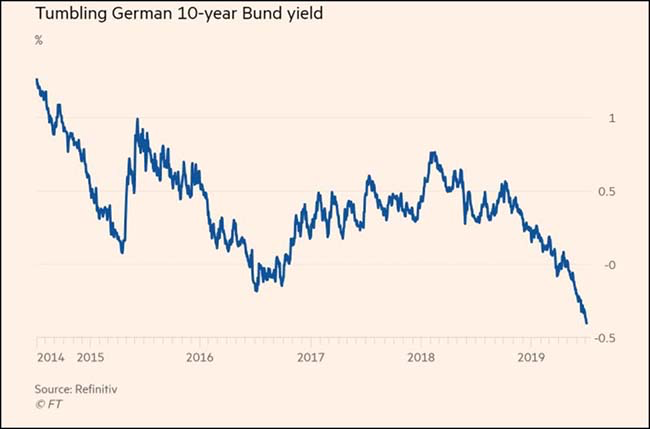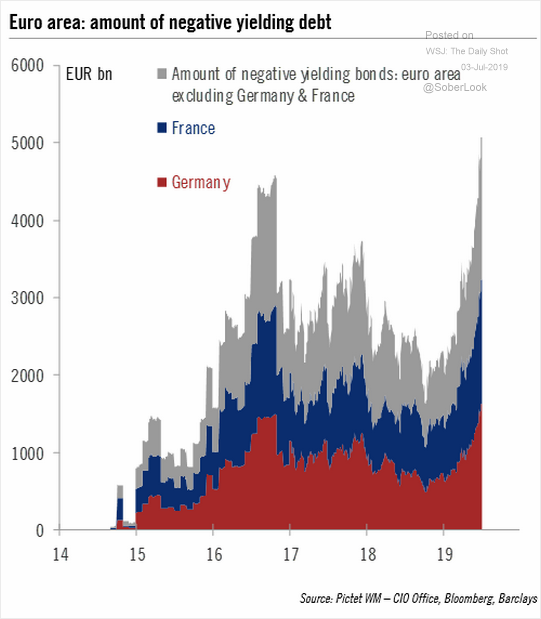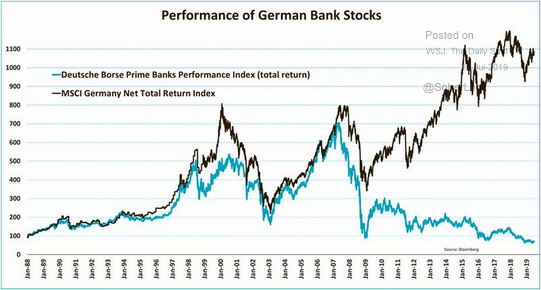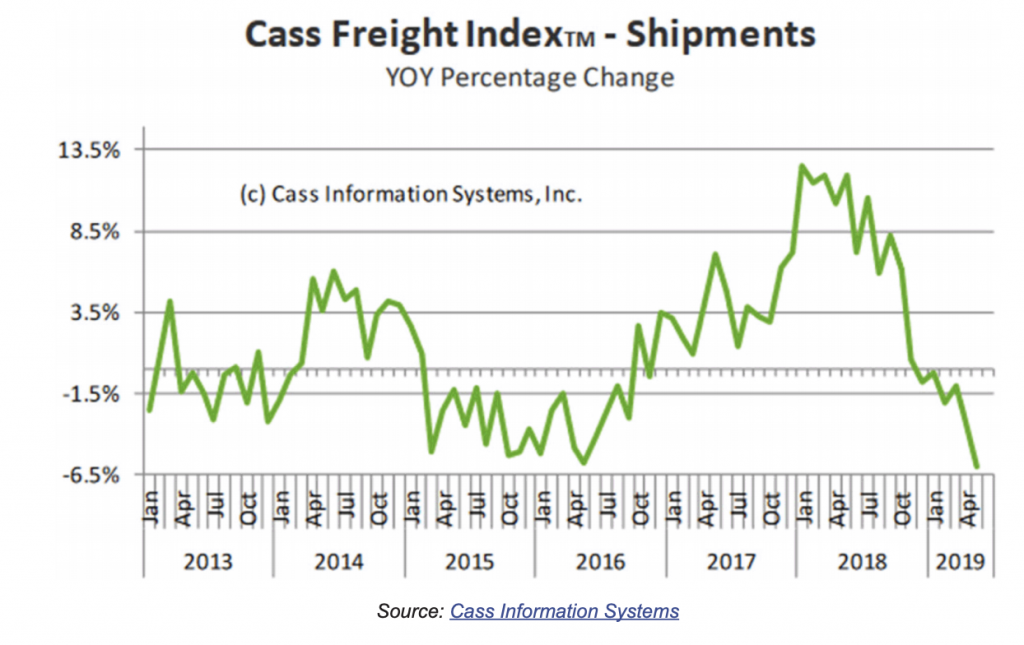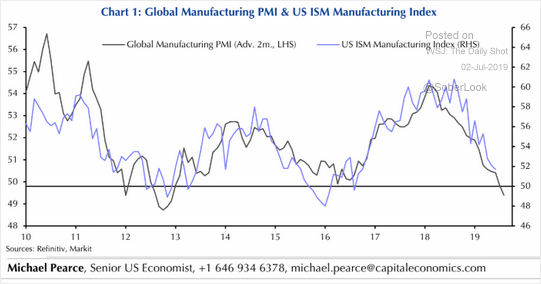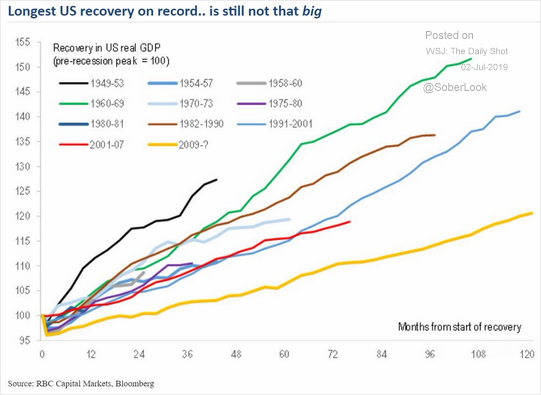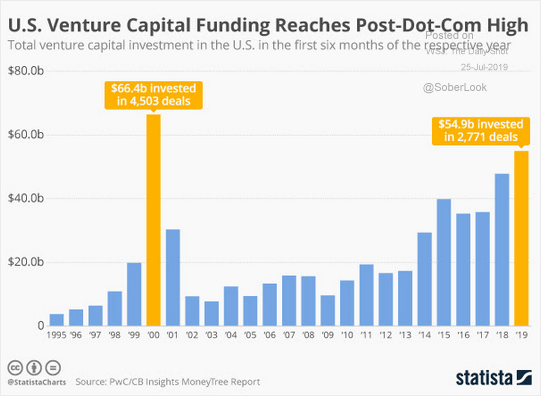 I hope you enjoyed this months financial markets update. If you have any questions please contact us directly. If you're interested in a topic that you'd like us to address, please email us so we can include them in future updates.
If you're interested in starting a dialogue and learning how we can help, please contact us.
Best Regards,
Jared Toren
CEO & Founder
Sources: Edges & Odds, WSJ Daily Shot, 361 Capital, Steve Blumenthal's On My Radar
Proper Wealth Management's ("Proper") blog is not an offering for any investment. It represents only the opinions of Jared Toren and Proper . Any views expressed are provided for information purposes only and should not be construed in any way as an offer, an endorsement, or inducement to invest. Jared Toren is the CEO of Proper, a Texas based Registered Investment Advisor. All material presented herein is believed to be reliable but we cannot attest to its accuracy. Opinions expressed in these reports may change without prior notice. Information contained herein is believed to be accurate, but cannot be guaranteed. This material is based on information that is considered to be reliable, but Proper and its related entities make this information available on an "as is" basis and make no warranties, express or implied regarding the accuracy or completeness of the information contained herein, for any particular purpose. Proper will not be liable to you or anyone else for any loss or injury resulting directly or indirectly from the use of the information contained in this newsletter caused in whole or in part by its negligence in compiling, interpreting, reporting or delivering the content in this newsletter. Opinions represented are not intended as an offer or solicitation with respect to the purchase or sale of any security or financial instrument, nor is it advice or a recommendation to enter into any transaction. The material contained herein is subject to change without notice. Statements in this material should not be considered investment advice. Employees and/or clients of Proper may have a position in the securities mentioned. This publication has been prepared without taking into account your objectives, financial situation or needs. Before acting on this information, you should consider its appropriateness having regard to your objectives, financial situation or needs. Proper Wealth Management is not responsible for any errors or omissions or for results obtained from the use of this information. Nothing contained in this material is intended to constitute legal, tax, securities, financial or investment advice, nor an opinion regarding the appropriateness of any investment. The general information contained in this material should not be acted upon without obtaining specific legal, tax or investment advice from a licensed professional.
Jared Toren is CEO and Founder at Proper Wealth Management. Proper was born out of frustration with the inherent conflicts of interest at big brokerage firms influencing advisors to sell products that were not suitable for clients but profitable to the firm along with a consistently mixed message of who's interest was supposed to be put first; the clients', the firms', shareholders or advisors. At Proper, our clients interests come first. We are compensated the same regardless of which investments we utilize so there's no incentive for us to sell high commission products. Since we focus on a small number of clients, we are able to truly tailor our advice to each person's unique circumstances.